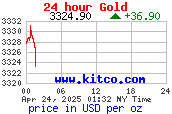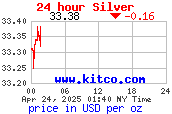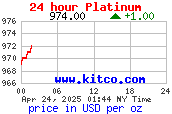 NEW

GOLD COINS

IN STOCK!

Click below and shop our  gold inventory!Click:

LIVE BULLION QUOTES

Call us today, can we talk? 800- 869-7770

Robert S. Riemer

1771 Post Road E.,     #165

Westport, CT 06880

BY APPOINTMENT

ONLY

ORDERS: (800) 869-7770

PHONE: (203) 359-2646

OVER 800 CERTIFIED COINS IN STOCK

 Your Certified Coin Source !

SOME PRICES HAVE NOT BEEN UPDATED!

 Feel free to make OFFERS as we do SELL AT CURRENT 

MARKET PRICES

Click CONTACT US below

TO MAKE

 AN OFFER!

WHAT COINS DO WE BUY?

From early type coins, to proof and mint sets, we buy it all!

Lincoln cents, type coins, Morgan and Peace dollars, gold coins. Key dates including: 1909 S VDB, 1955 Doubled die cents, 1893 S Morgan dollars, GSA Morgan silver dollars.

Robert S Riemer Rare Coins is located in Fairfield, CT, but offers national service. If you are too far and can't bring your collection into our office, worry no more because you may ship coins to us via USPS Registered Insured Mail. 

 I am Robert S. Riemer a rare coin specialist in the certified coin market; I have been a rare coin dealer for over 30 years in numismatics. I buy and sell coins and estates coins collections. This is my certified rare coins shop. Members:  American Numismatic Association (A.N.A) Life Member since 1970, so coin collectors and investors are rest assured that they are dealing with a certified, trusted and tested rare coin dealer. I specialized in certified Morgan and Peace dollars, GSA silver dollars, and all U.S coinage (gold and silver coins) from colonials, half cents to commemoratives and gold coinage.I am not just here to buy  and sell your rare coins; I also make time to explain  to you things that you must know about your coins, and about the rare coin market.

WHAT COINS DO YOU HAVE FOR SALE?

 Dollar such as: Morgan, peace dollars, GSA silvers dollars, how about  certified gold and silver coins. Pcgs, Ngc coins, GSA Morgan dollars? You entered the right site. Welcome to Robert S. Riemer, RSR Numismatics and Collectibles, LLC.

(203) 359-2646 Fairfield, CT

NEW

Join us in our RSR COINS BLOG

Click on above banner and JOIN THE FUN!

A PICTURE

 IS WORTH A THOUSAND

WORDS!

RSR Coins has added hundreds of new coin photographs! Obverse and reverse close-ups of most coins are now listed. Remember, it is always best to CALL to check availabilty!

Start clicking away!

Enter Our On-Line COIN SHOP 

WELCOME TO OUR NEW EMPLOYEES

Samuel Max, our first child, 8 years old this year!  Time flies when you're having fun!  By the way, he loves coins! This picture is old but too cute!!

Thousands of collectors have been sending us their collection for over 3 decades so customers are rest assured that their rare and unique coins are safe, and you receive the highest dollar for every coin.

Certified Rare Coins, US Gold & Silver Coins, GSA Morgan & Peace Silver Dollars Dealer

RSR Numismatics and Collectibles, LLC